V okviru mednarodne konference Design FILS (več o Design FILS), ki je potekala 20.6.22 in 21.6.22 v Istanbulu, Turčiji, smo imeli predvanje, žal na daljavo, z naslovom: COBIE AI – AI Assistant for Coding Classes, Programming in Blockly and Python with AI support.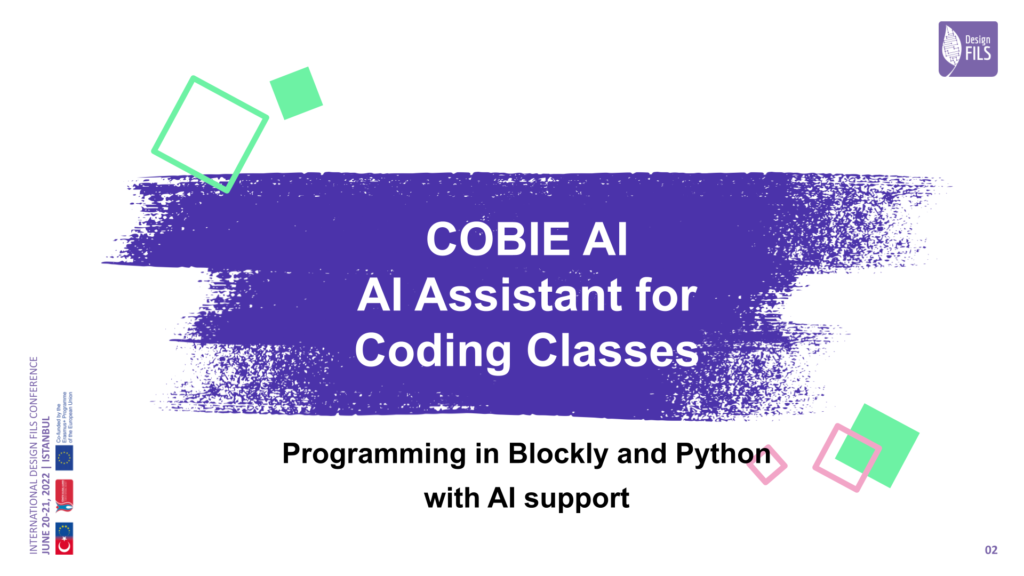 Since I do most of the presentations remotelly, it is great to see how you pitch looks in real room 🤓 Nice! Thanks for the picture @secilucum 😎 https://t.co/QIjvlDI2VV

— Miha Cirman (@MihaCirman) June 21, 2022
Projekt Design FILS združuje deležnike spodročja izobražvanja iz sedmih držav. Mi smo Cobie AI predstavili skupaj v sodelovanju z Future Learning Lab z Dunaja (University College of Teacher Education Vienna).