As part of the Design FILS international conference (more about Design FILS), which took place on 20.6.22 and 21.6.22 in Istanbul, Turkey, we had a presentation, unfortunately remotely, with a title: COBIE AI – AI Assistant for Coding Classes, Programming in Blockly and Python with AI support.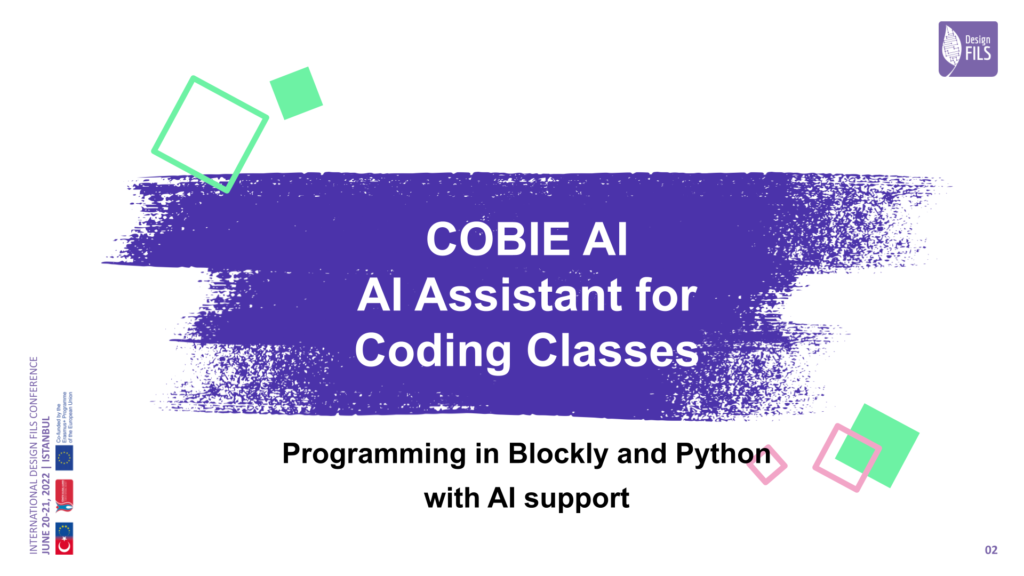 Since I do most of the presentations remotelly, it is great to see how you pitch looks in real room 🤓 Nice! Thanks for the picture @secilucum 😎 https://t.co/QIjvlDI2VV

— Miha Cirman (@MihaCirman) June 21, 2022
The Design FILS project brings together education stakeholders from seven countries. We introduced Cobie AI together in collaboration with Future Learning Lab from Vienna (University College of Teacher Education Vienna).