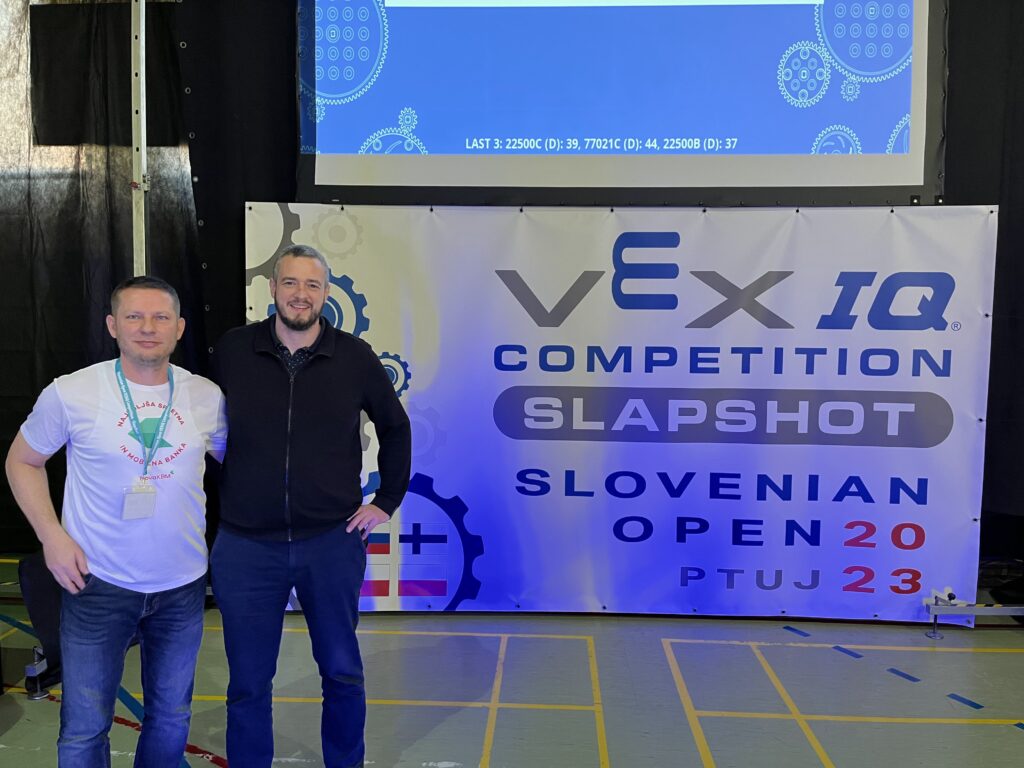 Cobie AI at first Slovenian Open VEX IQ Competition. We are building a smart classroom and we are talking to teachers all over Europe. And, from time to time you are lucky enough to be a part of a great event. Last year I met a very eager teacher here in Slovenia, Oliver Buček (Oliver is the one on the left beside me). He is working a lot in the field of robotics for kids in primary school (10-15 years).
Last year their team students visited the United States of America and competed in the final event. As one of the partners of the schools we were invited to visit their school this week, for the Slovenian VEX Competition, thanks again.
First and historical Slovenian Open VEX IQ Competition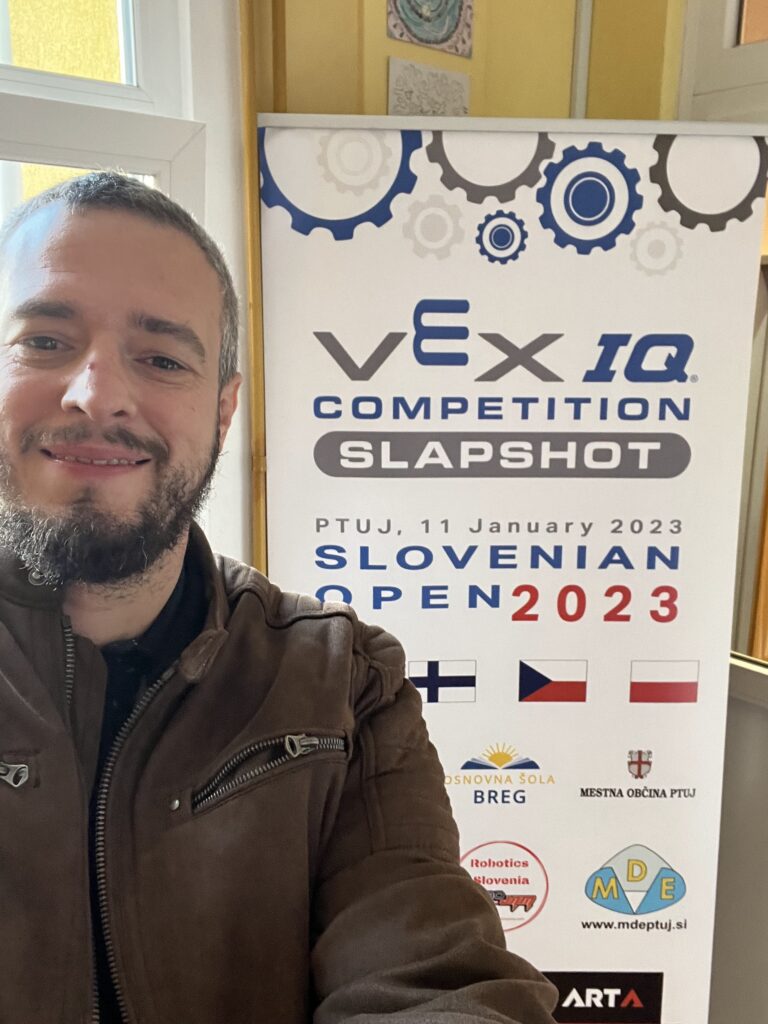 Slovenian Open VEX IQ Competition 2023 took place at OŠ Breg in Ptuj, where teams from four countries (Finland, Czech Republic, Poland, Slovenia) competed in programming and building robots. This competition marked a historic moment, as it was the first of its kind in Slovenia.
The level of competition was really high, with teams showcasing their skills in programming, teamwork, and problem-solving. The robots had to navigate through obstacles, pick up and move objects, and even compete against each other in various challenges.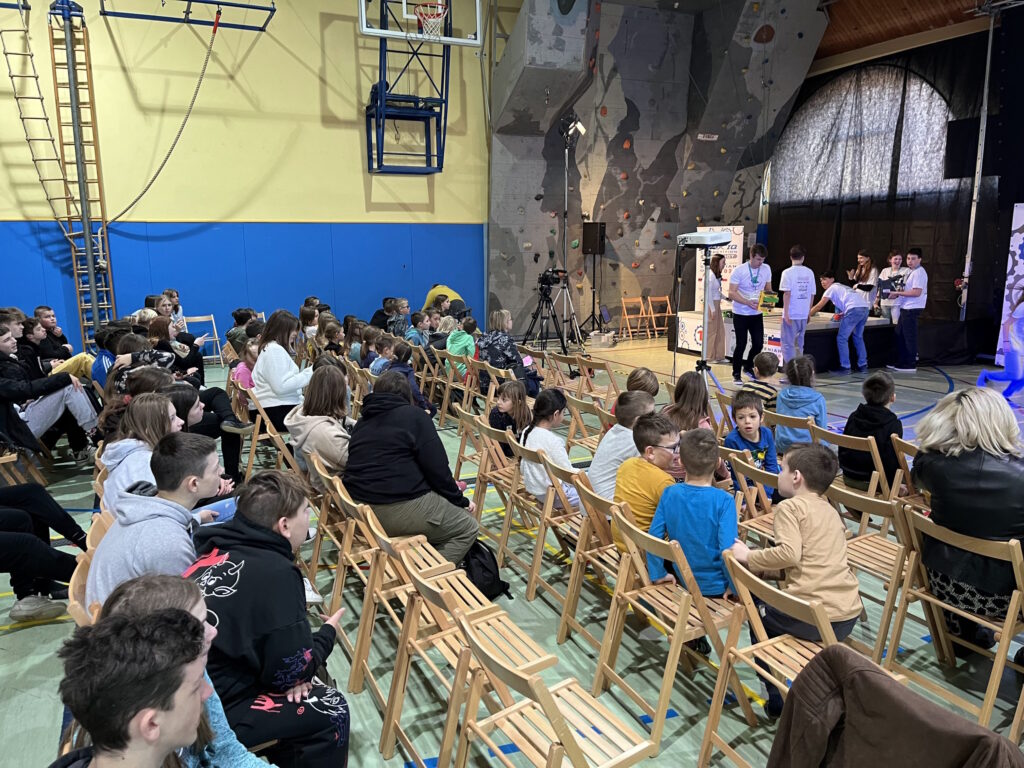 In my opinion the event was a great success, with many teams and individuals showcasing their talents and passion for robotics. It was an exciting day full of learning and fun, and it was a great opportunity for students to gain experience and improve their skills in robotics and programming.
The picture can't describe the feeling that way in the hall, when students were cheering for their teams. You should be there for that, next year you should do it!
Goal of the game
The game is not easy at all and takes a lot of preparation and skills to execute well. Students will start preparing for the competition well ahead of time. It takes them a few months to study the robot and prepare all the components.
Robots need to put as many discs on the left side of the field. Team will get 1 point for each disc that touches the floor. For the left most part they will get 3 points and two points for the middle.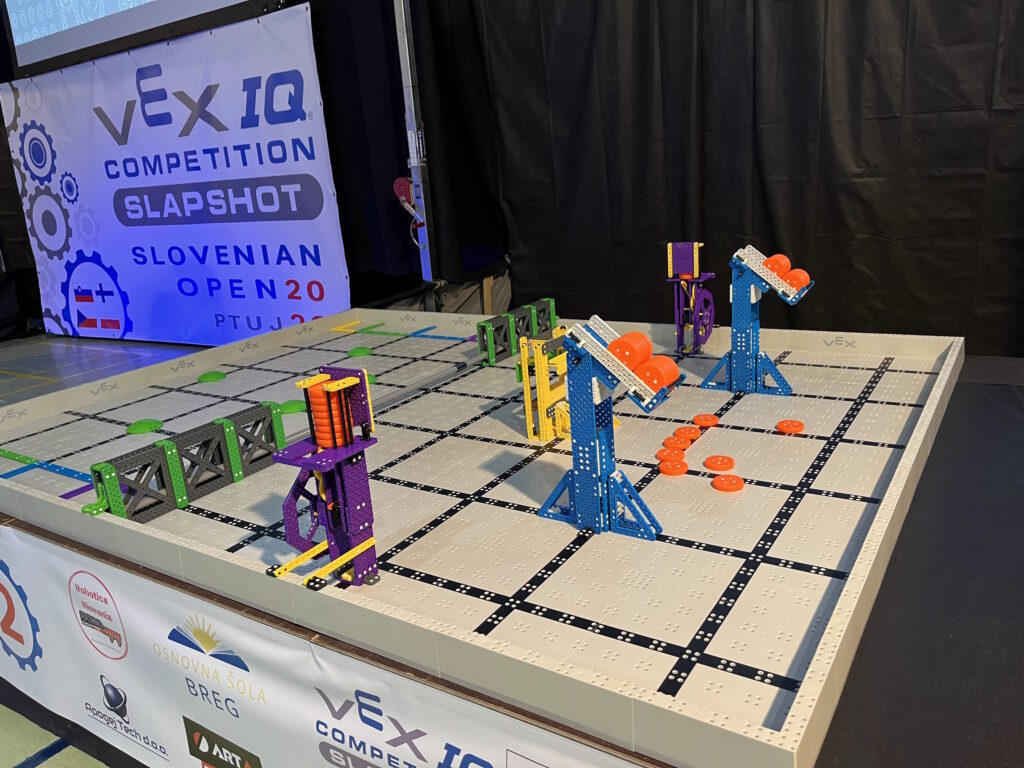 There is also a special bonus for those who finish an additional task of moving a robot's hand across the wall. In this case points will be doubled.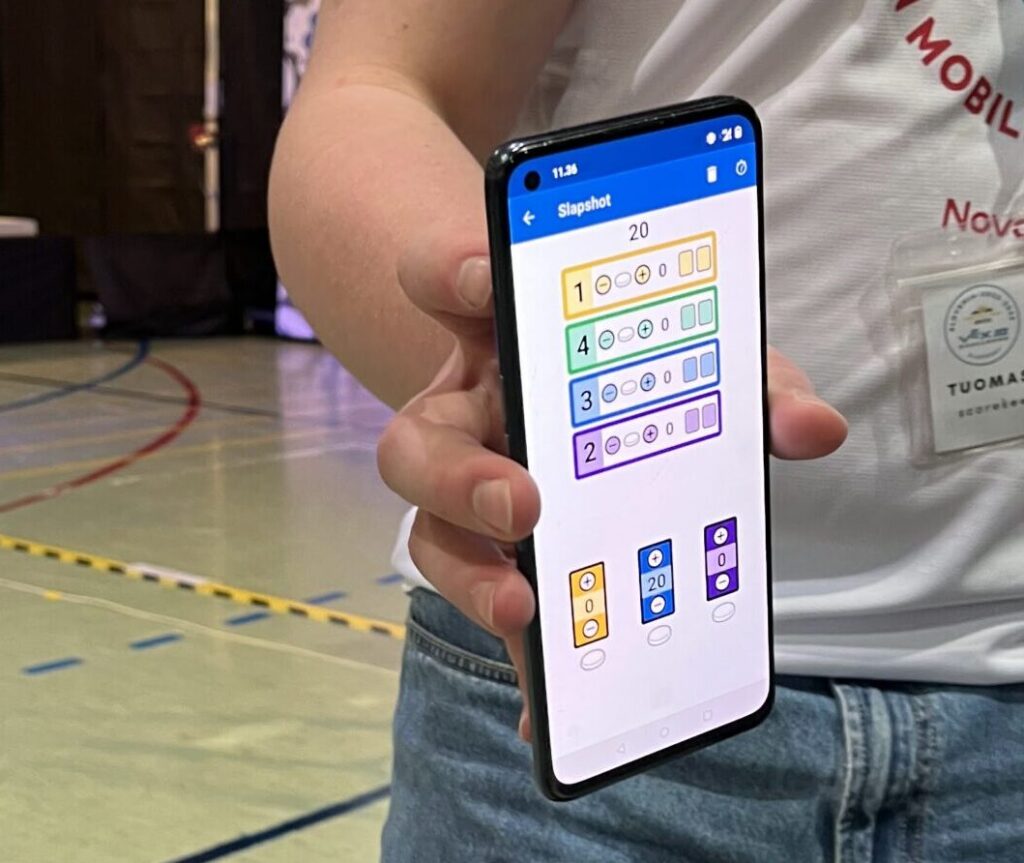 Friendly helpers counted the discs and reported them to the jury. Everything is observed by judges that control the flow of the games and oversee that everything is going according to the rules.
Results and Teams
All the teams participating in the competition worked hard to design and program their robots to complete various tasks and challenges and this was their time to shine.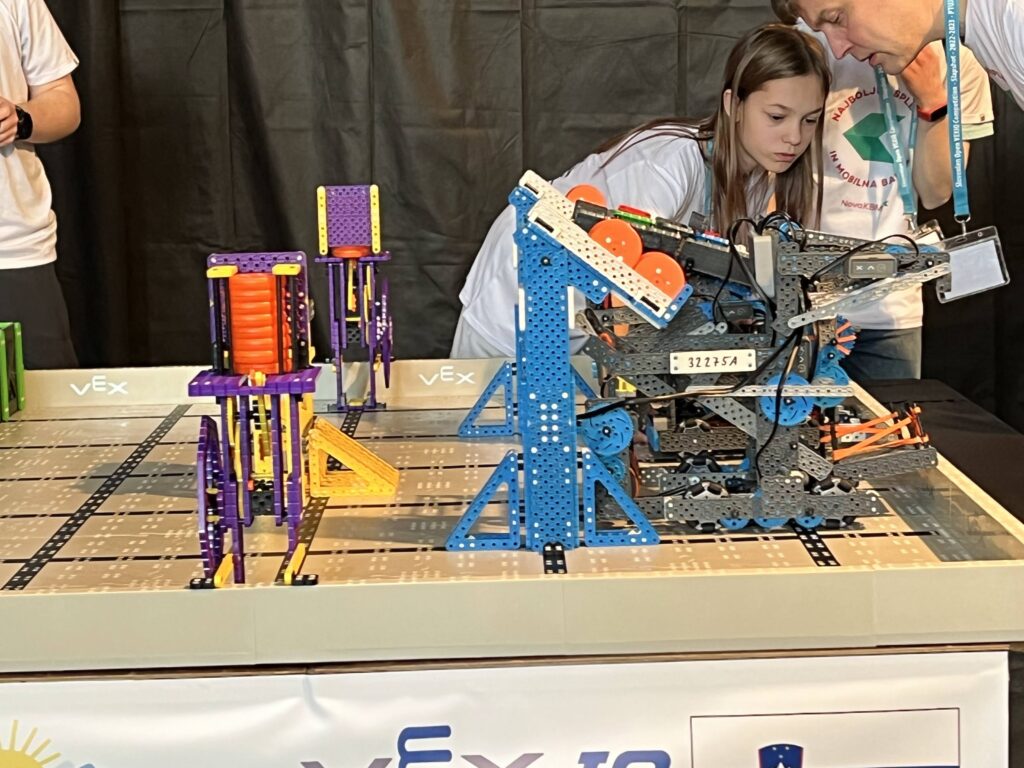 Teams came from 4 countries: Finland, Czech Republic, Poland, Slovenia. This is very important since it builds an important aspect of competition linking people from different countries in science.
Teams:

Team Shouting Stars
Team Loading Elementary school
Team Wall-e
Boys In Black

Základní škola Lidická, Hrádek nad Nisou, Czech Republic

Resovia Robotics SP27

Zespół Szkolno-Przedszkolny nr 6 w Rzeszowie, Rzeszów, Poland

Team Rats

Harjunrinteen koulu, Riihimäki, Finland
All the results from the competition can be found on the following link: Slovenian Open VEX IQ Competition 2023 results.
Shout out to Finland
I heard so many great things about the Finnish team. They were really the connecting piece of competition as they helped the organiser with advice and equipment. So thanks from us as well for helping with this historical event.
Team Shouting Stars
In the end, it was a Slovenian team named "Team Shouting Stars" that took the top prize. I hope that they were able to live up to their name, when they won and shout their lungs out. They were able to compete in all events with assembling, driving and programming the robots.
Ptuj
The city of Ptuj is known for its beautiful architecture and rich history, making it a great location for the event. It's a small city located in northeastern Slovenia, known for its rich history and beautiful architecture. The city boasts a well-preserved old town with glorious Gothic-style Ptuj Castle in the picture.
If you visit slovenia this is one of the cities you must visit. Castle Ptuj will take you back in time as it is preserved so well.
Conclusion
Overall, the Slovenian Open for VEX Robotics was a great event that brought together students, teachers, and companies to celebrate the world of robotics and technology. This was the first of its kind in Slovenia and it was a great opportunity to see the latest innovations and advancements in robotics, as well as to network and make connections with other students and professionals in the field.
It was very inspiring to be a part of such an event. It makes you feel that one day robotics could become a mainstream event for schools. What excites me even more is that this is the event that promotes knowledge and computer skills in a way that best fits our goals at Cobie AI where students learn about algorithmic thinking and learn how to use computer skills to build new things.
It was a public event, all pictures taken with permission from the organiser. All photos by Cobie AI.